Arghhh, I'm terrible at updating this! I swear I'm going to get better. I've kinda had a bit going on recently. On Tuesday, I started my new job doing embroidery for a shop that does promotions all over the state. It's so awesome! I literally get to work full-time surrounded by sewing machines and colorful thread and I'm not required to get dressed up all pretty, either, which is cool in my book! Paychecks! Raises! Holiday pay! This is SUCH an amazing opportunity for me. You'll be hearing all about that as time goes on, though...
So, on another note, it's FRIDAY. I'm super duper excited for this weekend! Tonight I'm going to Miyabi (my favorite Japanese restaurant ever) for my boyfriend's mom's birthday. This will be my second time going there to face the temptation of soy sauce loaded rice and gooey teriyaki glazed chicken... Yum. But I will resist. At least I'll try.
Tomorrow we'll be setting off for a two hour drive to the
Fall For Greenville
festival. I've never been, and I love the town of Greenville so I'm sure it will be an awesome day. Not to mention it's FREE and
LUCERO
IS PLAYING! That's actually how I found out about the whole thing. I'll have another post about it next week.
Recently, a friend of mine and I went down to the Greek Festival.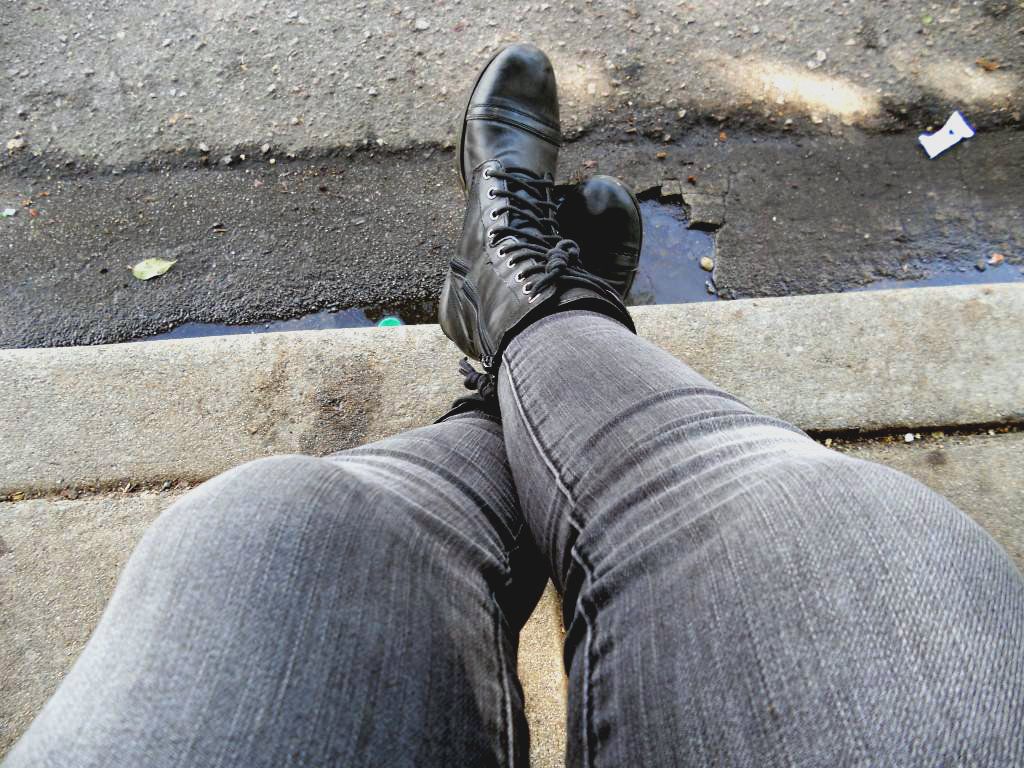 One little shop was filled with wooden ornaments painted to be various animals.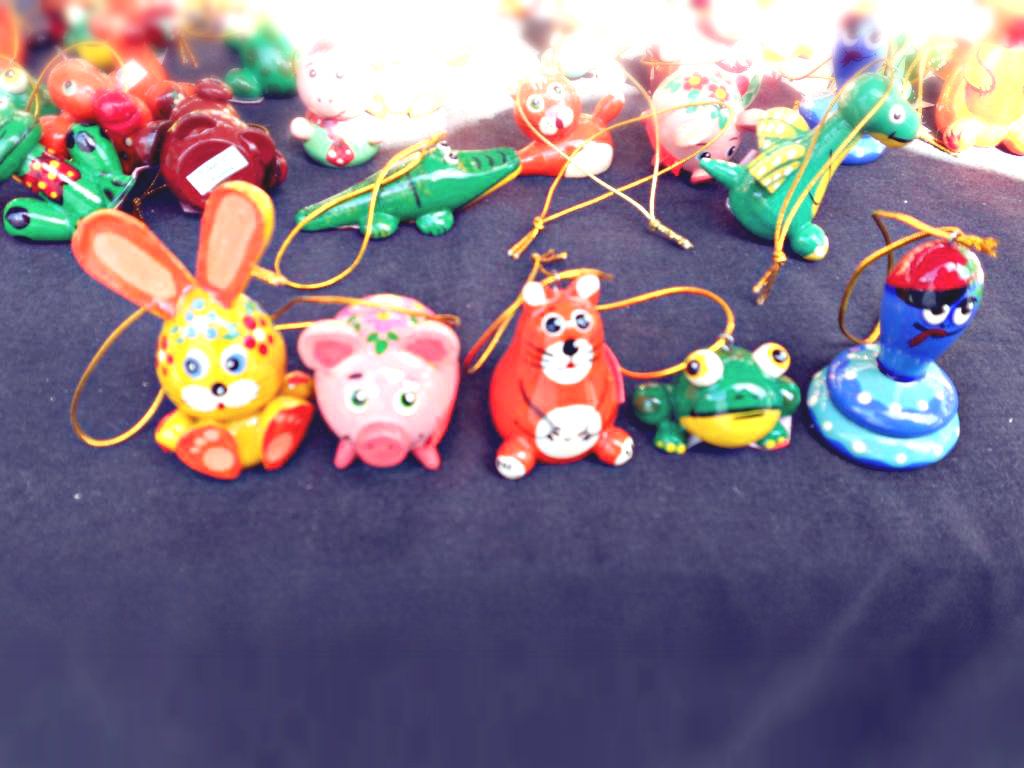 Pretty perfume bottles.
They had a bunch of awesome painted tiles, and this was my favorite.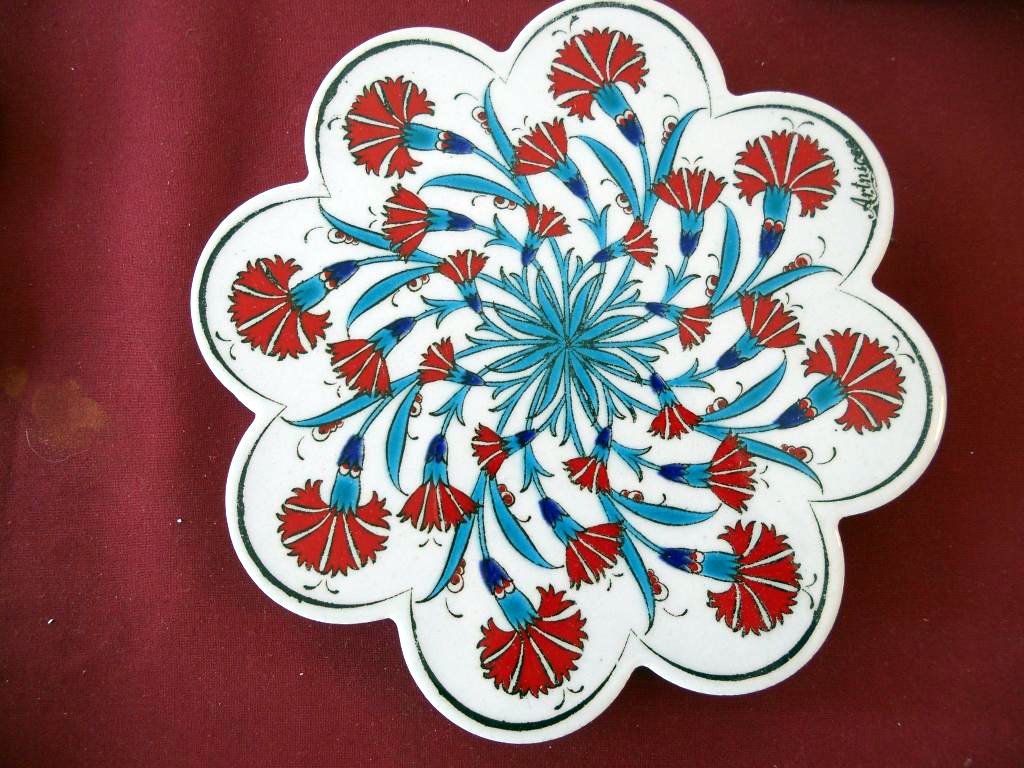 Then I ordered a greek coffee, which was AMAZING. I don't know what exactly it was because it was probably about 4oz. of liquid, but the coffee settled in the bottom of the cup. He warned me, but I still ended up getting a mouthful of the stuff. I awkwardly took a picture of him handing me the cup: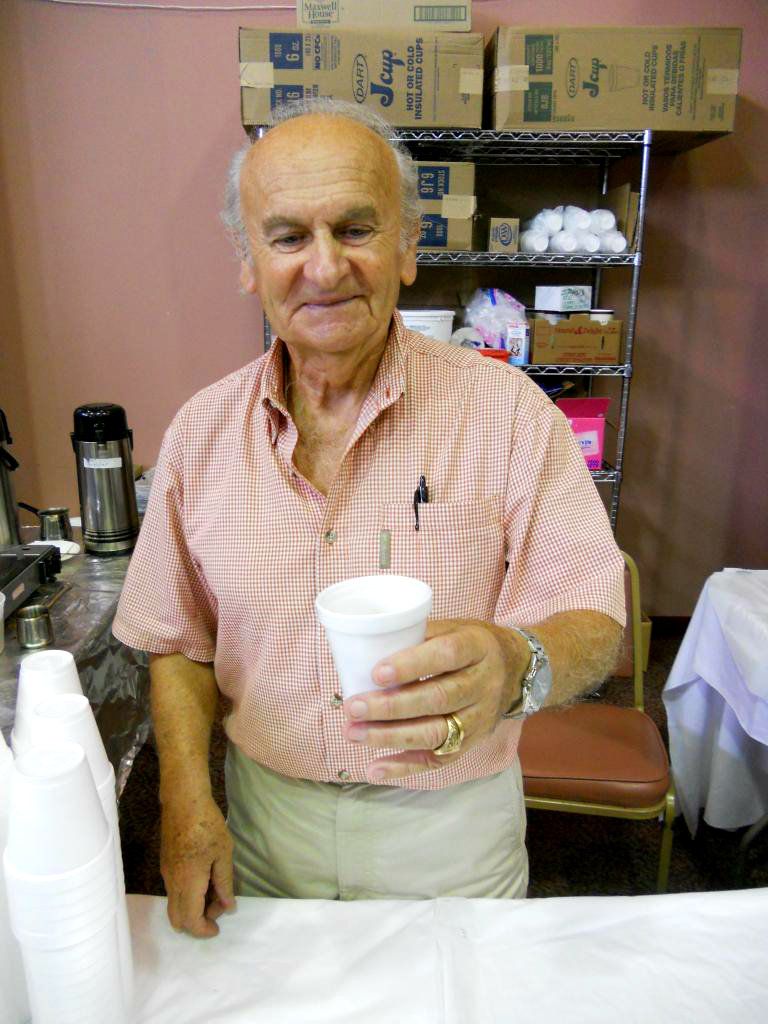 Oh. My. Baklava.
Just look at those flaky layers.
I hope you all have a wonderful weekend!