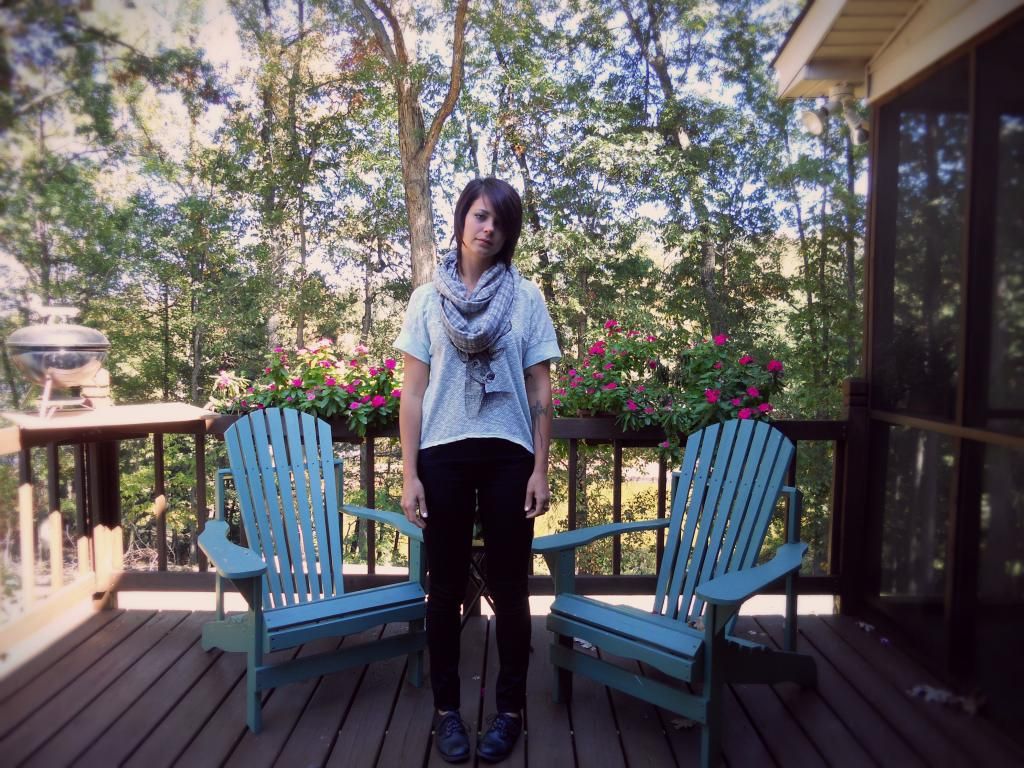 This is my second attempt at taking outfit pictures, but my first time actually posting them. Last week while at the Fall For Greenville festival, I asked my boyfriend to take some pictures of my outfit but felt extremely awkward and ridiculous! Does this happen to everyone at first? Haha. I'm not camera shy, but there's something about people watching you try to pose that just feels silly!
Needless to say, I took one look at them and decided they were NOT going public on my blog. So yesterday before work, I snapped some with a self-timer hoping that I would look a bit more myself.
I know it's Thursday, but I think I'm going to do a "Wardrobe Wednesday" in an attempt to force myself to get better at this whole thing since lately I've been trying to change up my style, and generally care more about what I wear.
I think this shirt fits me perfectly. I'm timid and pretty awkward. I like to think if I had a spirit animal it would be a cat, but it's probably more like a deer. I've also been told I'm a turtle out of it's shell... But anyway! When I saw this shirt for the first time, I remember thinking I couldn't wait until it went on clearance.