A secret little goal I have is to get WAY better at this whole thing. This is the last time I'll say it, but I just feel so dang awkward posing with a self-timer, so being photographed by someone else is kind of a scary thing. Face your fears, right? I'd like to think I'm getting a little better.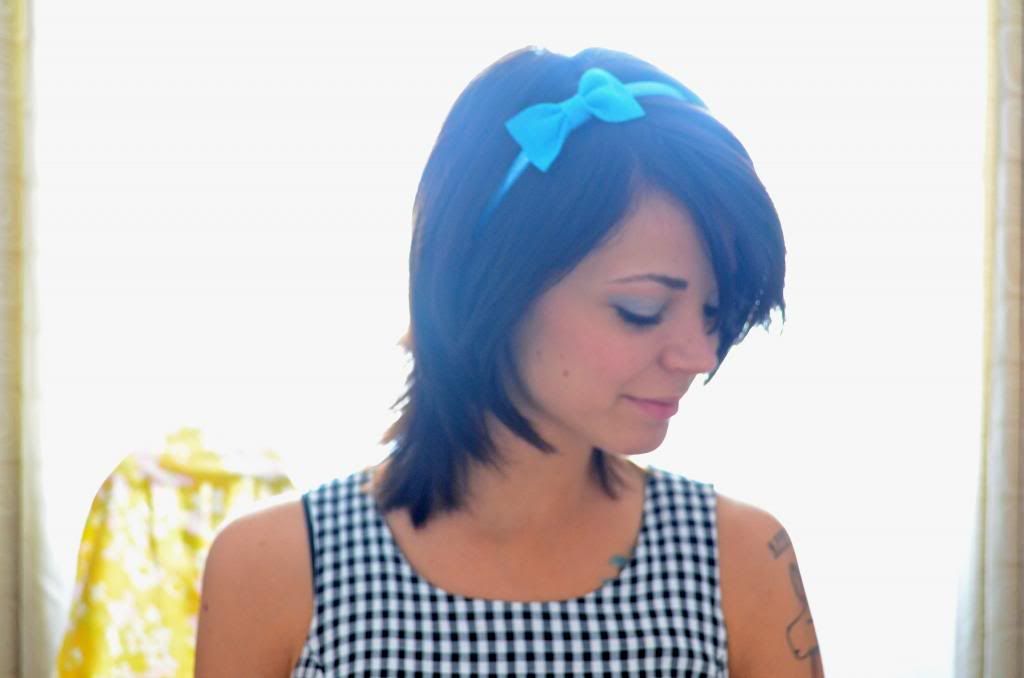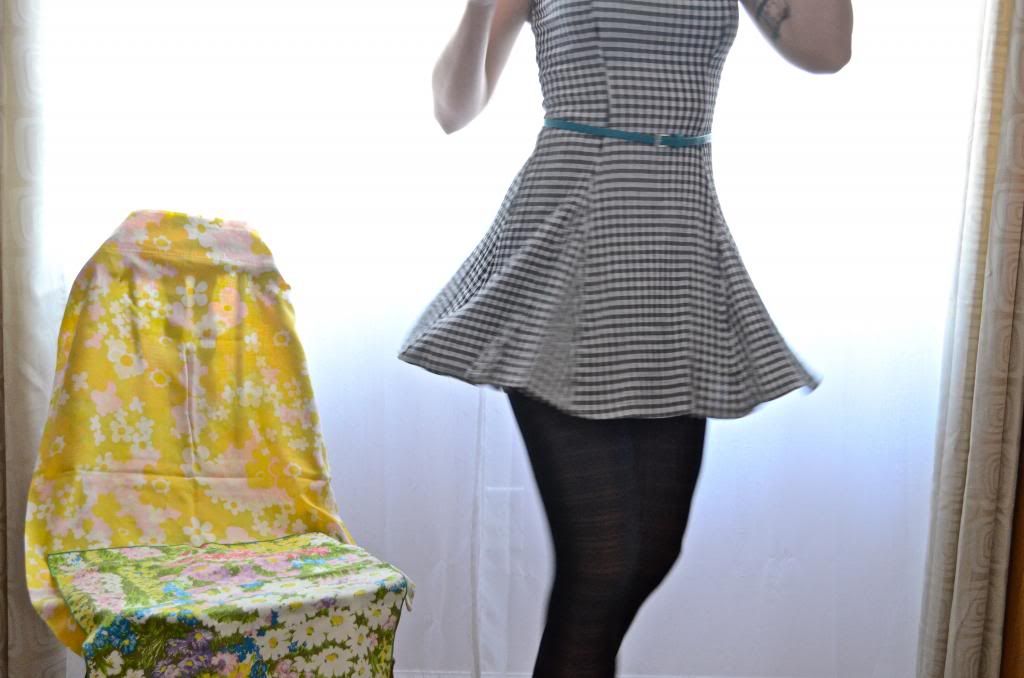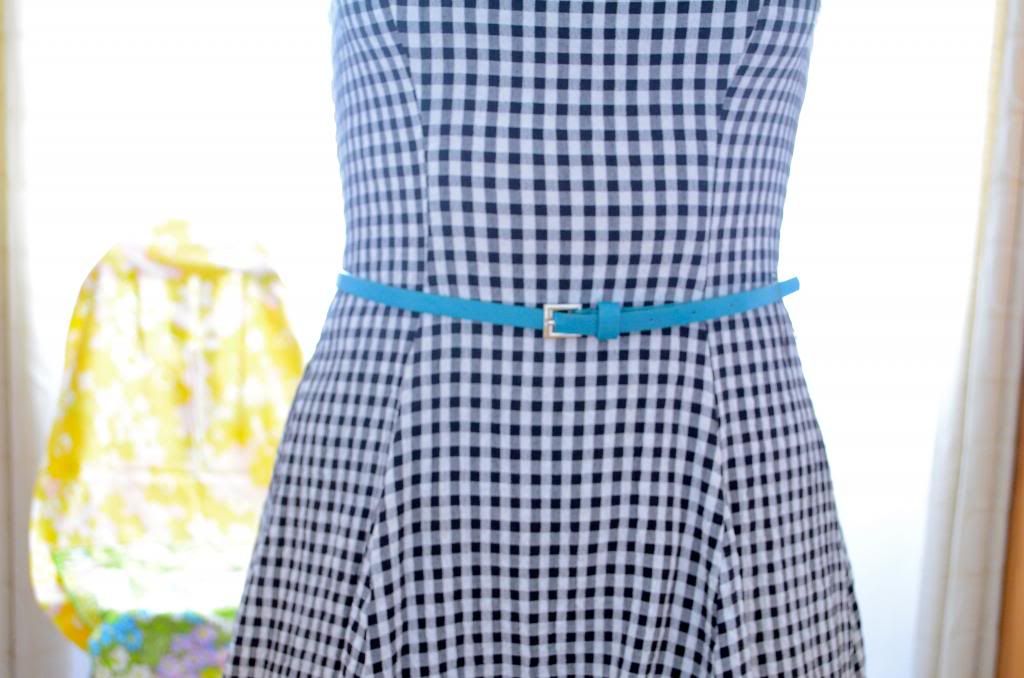 Shoes that you cannot see: Kohl's
Looking at that last picture, it looks as if there is a leaf on my head but I promise it's just the chair. I also really need an eyebrow styling if that's such a thing. I've been noticing other people's eyebrows a lot recently. Maybe that's weird, but I just really want nice eyebrows! Anyway, I think this dress is like my favorite vintage find ever. It's a little on the short side but perfect with tights. It fits so nicely and makes me wanna spin in circles. :) Happy Wednesday!