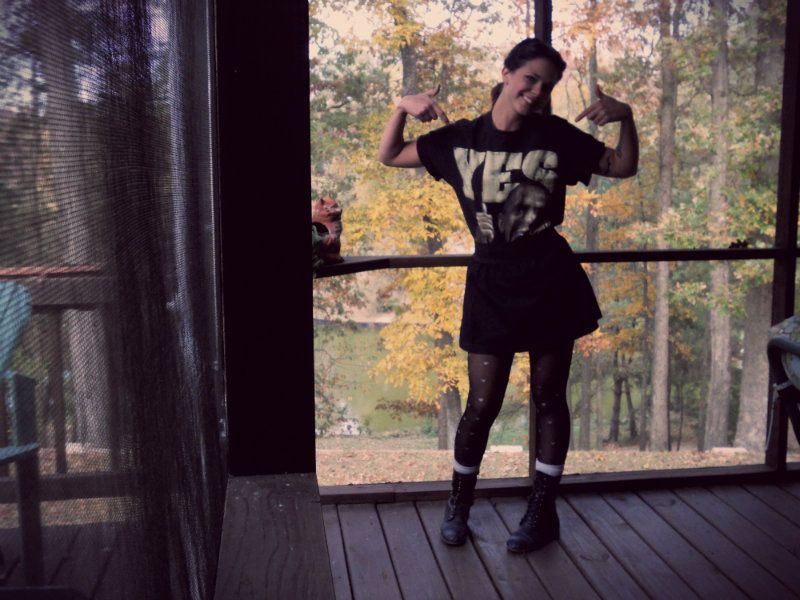 I've learned my lessons about talking with friends, family, or really anyone that you respect about politics or religion. In the end, you'll disagree on something. Or everything. I mean seriously, humans can be pretty disappointing. That's why I'd rather be a cat... But anyway. No political talk here, just an outfit post with the words YES on it, and that may or may not be the face of our president.
This outfit is all black, which makes sense because I love black, and also because I was very anxious/on the verge of a panic attack all day yesterday, when I took these. I even drank a glass before going to the polls yesterday!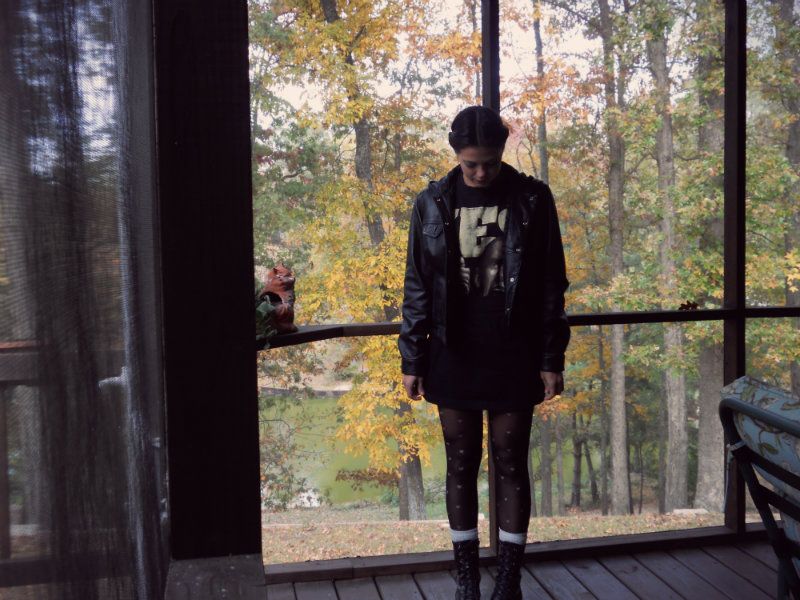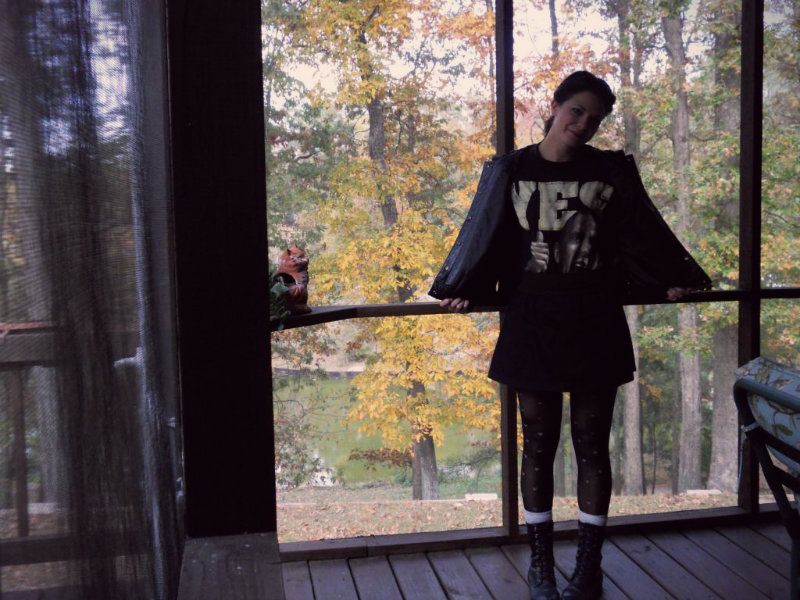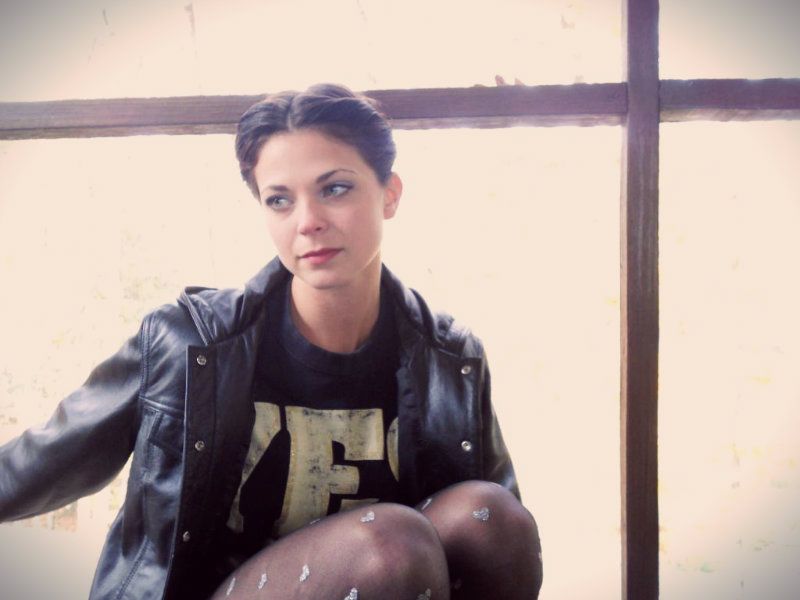 jacket - borrowed from a friend
I didn't do a very great job with getting details on this outfit because it was freezing outside yesterday. I can't take pictures anywhere inside because there is virtually no natural light in this house. Ahh, natural light is, like, number one on my list for the next house I live in! That and my own personal craft room, 'cause I'm sure getting tired of making huge messes in the room that I sleep in. Clutter brings bad dreams!
Tomorrow I'll finally be posting some pictures from my Halloween weekend and from when I saw some friends last Saturday. I really would like to make it a priority to spend more time with friends. I've always been pretty bad at keeping in touch but I'm really trying to work on that.
Hope you all have a great day! <3