For a Halloween party, I got Corey to dress up as an old person with me. I was surprised at how little convincing it took, but the night of the party it seemed like the more beer he drank, the more work it took to convince him. So I made a special hat that he couldn't deny! :)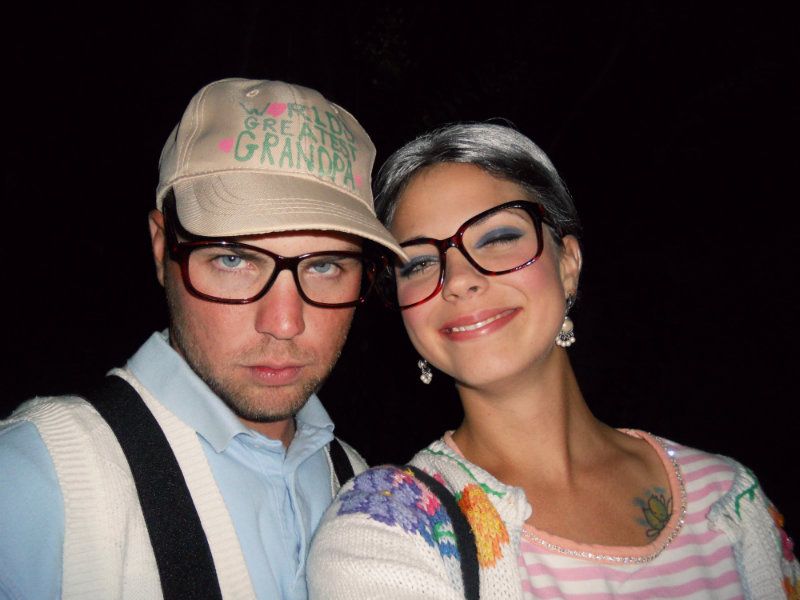 I have no idea why my granny face was a no-tooth smile and half closed eyes. I guess I felt old while making that face, but in pictures it looks pretty silly.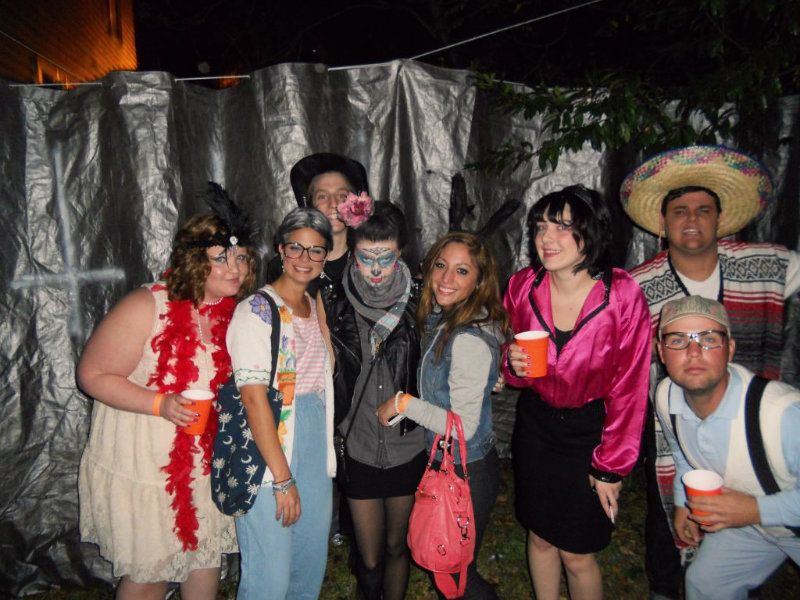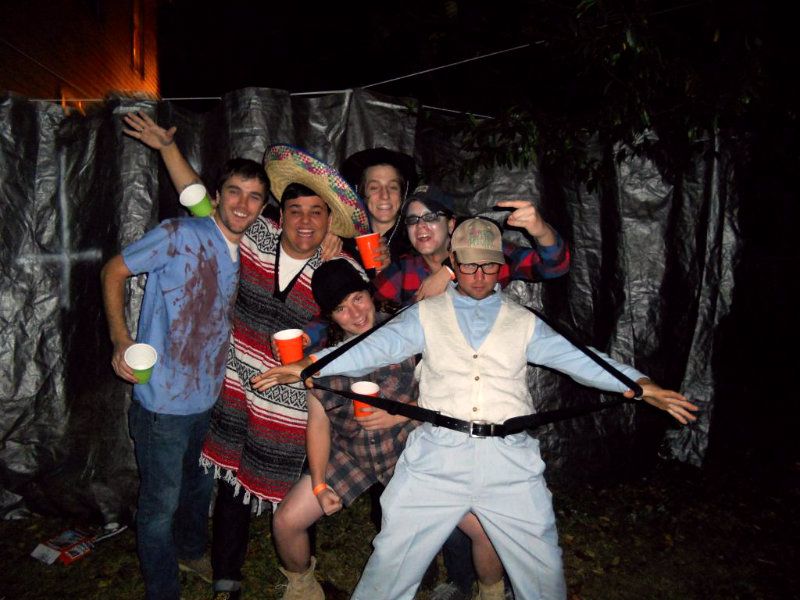 Some costumes included a flapper, sheriff, day of the dead skeleton, (lazy!) bunny, pink lady from Greece, Mexican, surgeon, redneck, and of course Pa-Paw.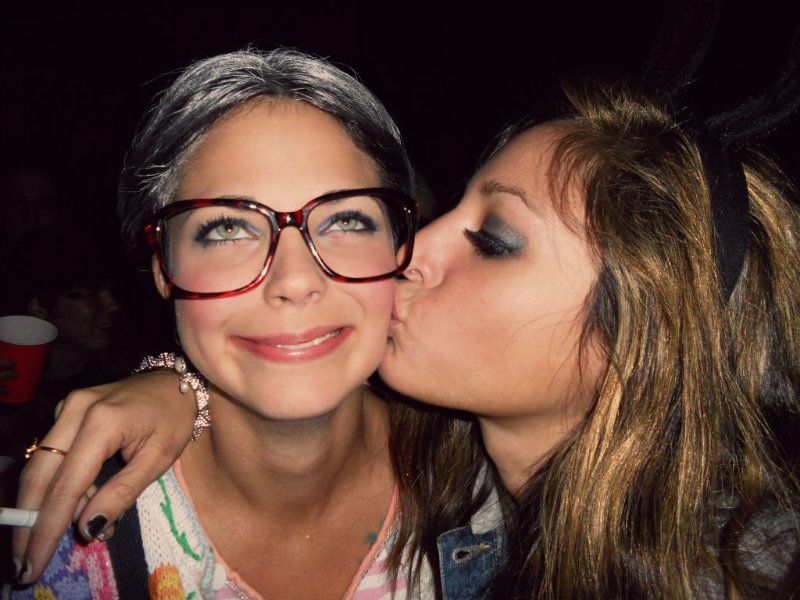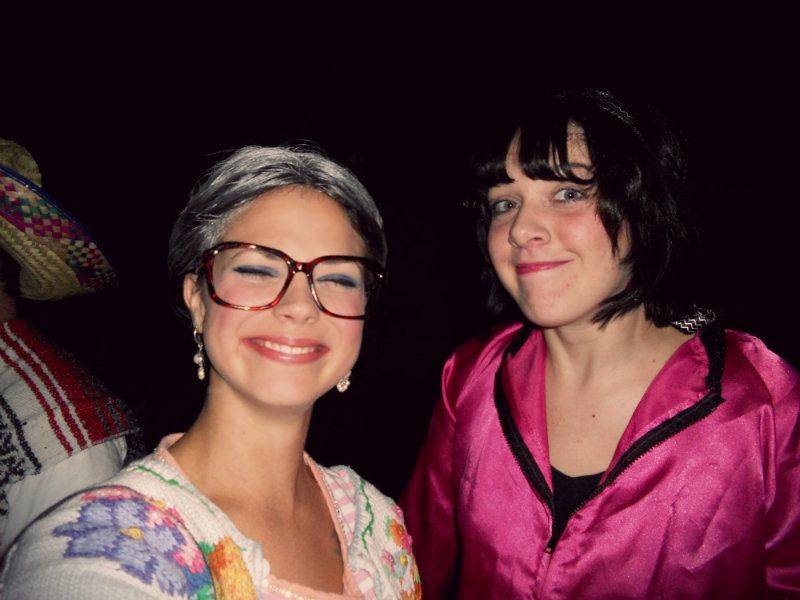 I've been friends with the two girls in the pictures above for a very long time. It's really an awesome thing to make it through hell and back, from elementary school to college, and still be able to call yourselves friends. The other day I was sorting through a lot of old junk and I had kept two notes, one from each of them, that meant a lot to me. We all ended up hanging out later that night and it was funny to let them read what they wrote so many years ago!
Here's the full elder attire: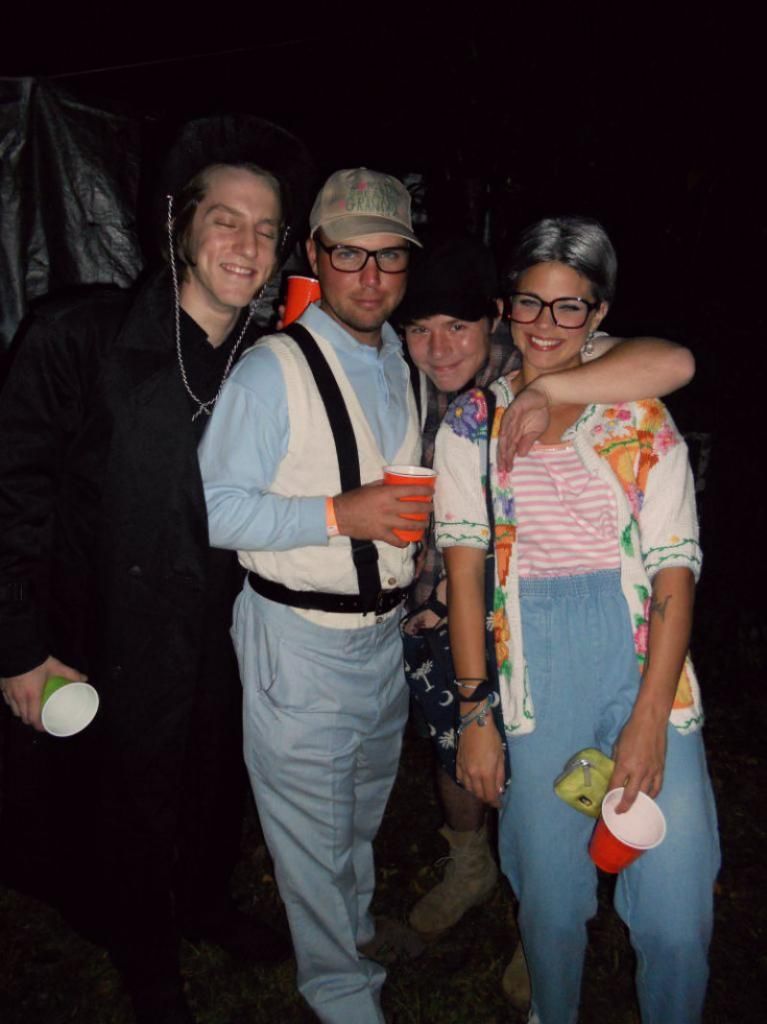 As you can probably tell by my constant "granny face", I stayed in character most of the night. Everyone looved our outfits and everywhere we went people/strangers were saying, "Grandma, take a picture with me!" These pictures make me laugh so hard, Corey just looks so funny and creepy as a grandpa!
My hours got cut today at work, which isn't really a good thing but I am excited to focus a little more on building and launching! There are a lot of things to be excited about, sometimes the hard part is actually remembering how lucky I am. I'm so grateful for everything in my life. But it's a little too soon for sappy Thanksgiving related posts, so we'll save that for some other day!