I'm going to be posting some holiday craft tutorials over the next few weeks that I'm really excited about! Today I'm sharing with you guys some stockings my mom and I made for the pets in my family. We have eight total (four dogs and four cats) so it was quite a lot of work. The supplies are inexpensive and this is a project for any skill level.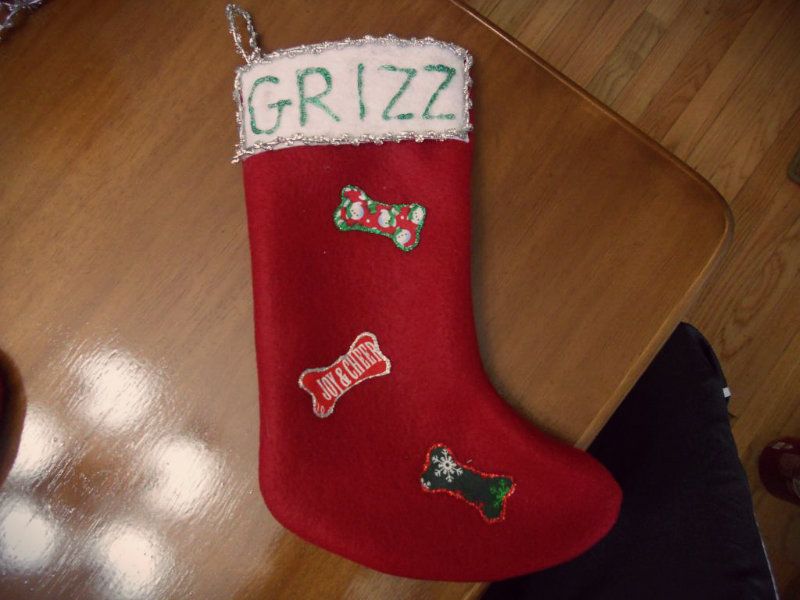 You will need:
Freezer paper (or some paper to trace on)
Red material of your choice
White felt
Christmas pattern fabric
Glitter glue
Hot glue gun
Silver stretchy cord

First, you're going to make a 12x6 rectangle on your tracing paper. Draw your stocking shape within the rectangle. I let my foot come out a little further than the 6 inches.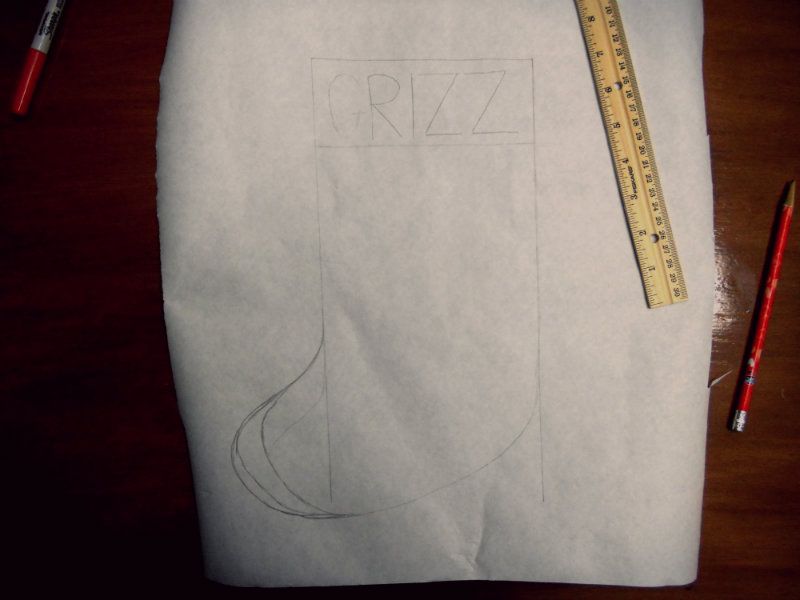 Next, you're going to use your tracing paper to cut out whatever shapes you want to go on your stocking. I chose a bone, mice, and fish.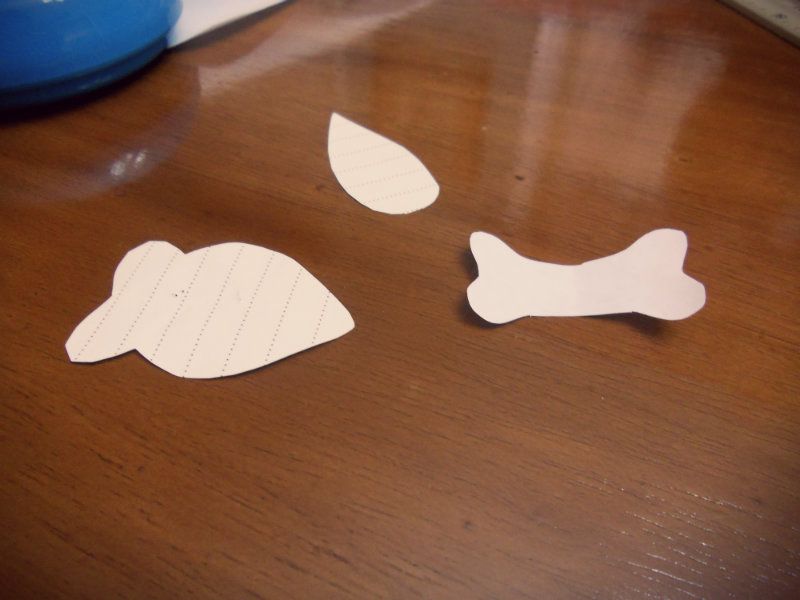 Now you're going to take the stocking shape you have cut out and pin it to your red fabric. I doubled up the fabric before cutting, since the stocking is obviously going to need two sides, and we had eight to make and didn't feel like pinning the design 16 times.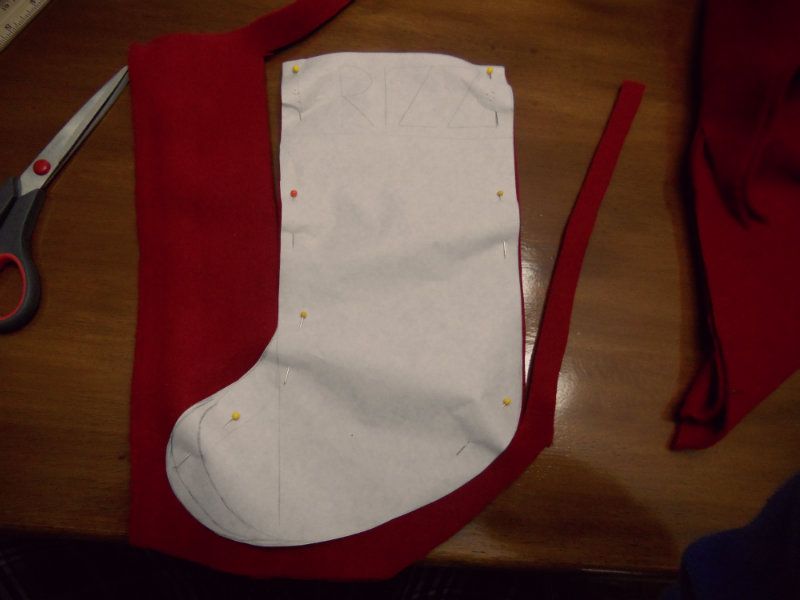 Take your white felt and cut a rectangle that's 6 inches by about 3 or 4 inches. (Or however big you want the white top of the stocking to be.)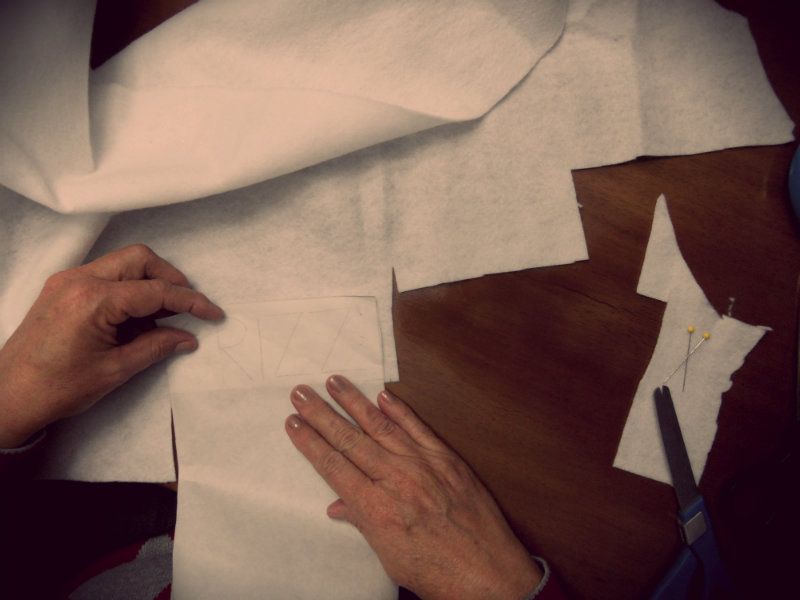 Now take your shapes you previously made and pin them to your patterned fabric to cut out.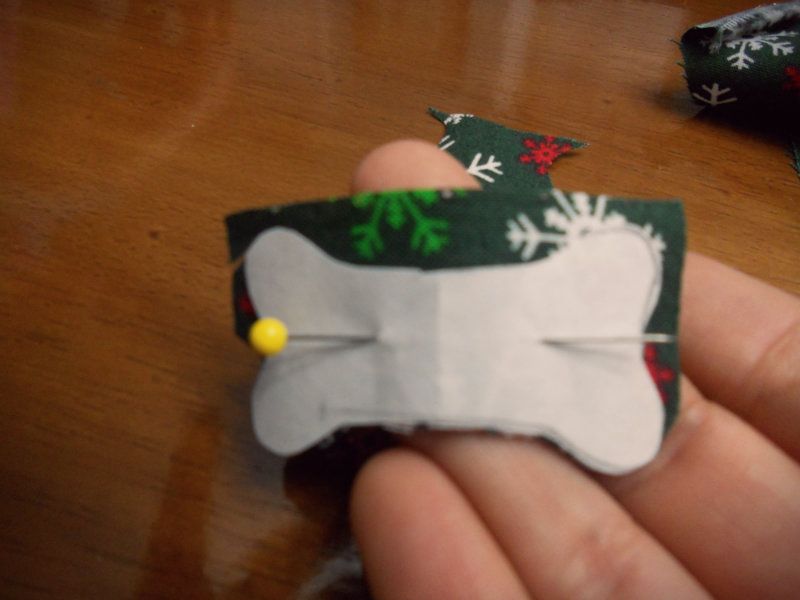 Yay! We're, like, halfway there now. Take two pieces of your stocking fabric and put the white strip at the top, in between. Then sew around the edges, leaving the top of the stocking open and unsewn.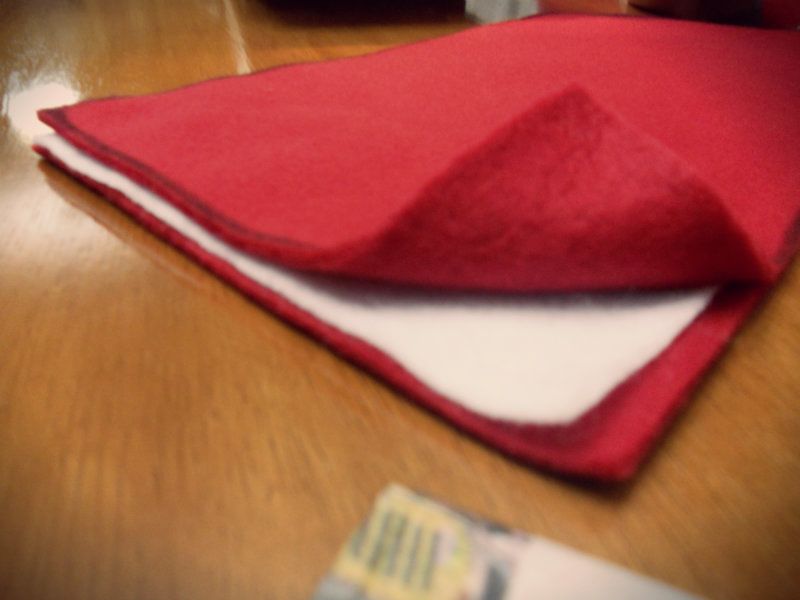 Now turn your stocking inside out. You'll be left with the white strip looking like this:
Hopefully your hot glue is heated up, because you'll need to glue that thing down. Try to only glue around the edges so you can't see it through the top of the fabric.
Now you'll place your little shapes where ever you feel like and glue those down, too. I kinda failed at taking pictures until the end, but it's pretty self-explanatory so I think you get the idea.
Once gluing everything down, take some stretchy cord, or ribbon or whatev, and glue it around the border. Cut another separate piece to make a loop for the inside.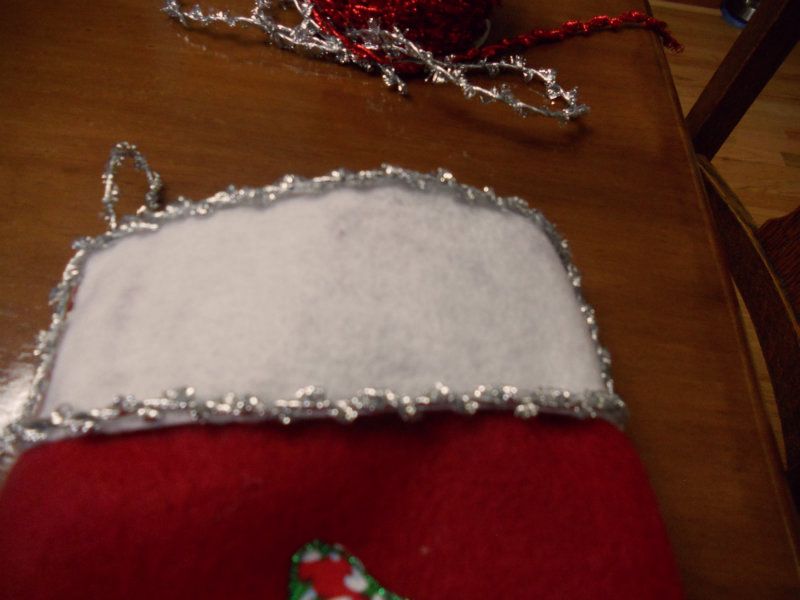 Now use your glitter glue to glue around the edges of your shapes. I think it makes it stand out more and also prevents fraying around the edges. Then write in your beloved pet's name.
Be sure to let your stockings dry overnight, or longer, before poking around at the glitter glue. That stuff really doesn't dry quickly enough. Now you can show your pets how crafty you are, and they will love and appreciate your efforts even more!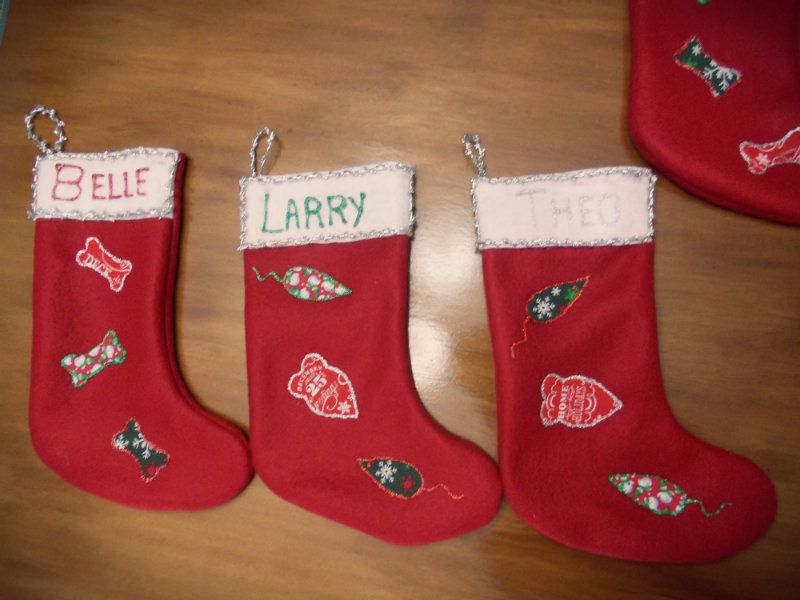 If you decide to make these stockings, I'd love to see how they turn out!