In my
24 before 24
goal list, one of my goals is creating a travel map so I can pin all the fun places Corey and I have been together. This tutorial looks easy enough, and it looks so cute when finished! Although I would probably use solid fabric for my own.
I'd really like to sew my own clothes one day, and this is a great introductory tutorial on an elastic skirt. I will definitely be doing this!!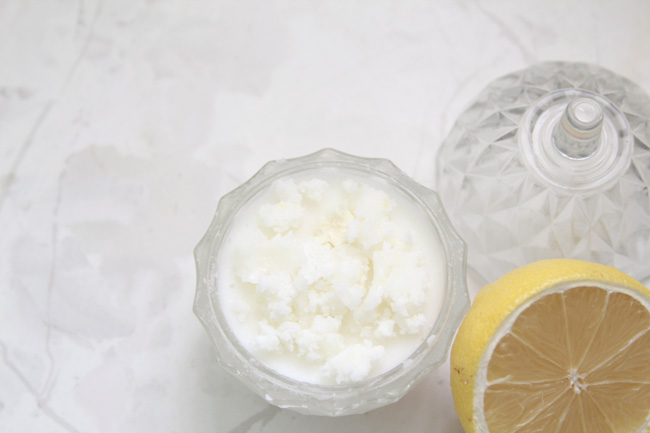 I'm all about some natural skin care, and this exfoliating scrub is so simple to make and doesn't have any harsh ingredients to mess with my sensitive skin!
Kate from Scathingly Brilliant did a guest post on Kittenhood that I am so tempted to try! I have a pair of black flats that I wear all the time, and this would be such a cute way to make even the most boring outfit a little bit more fun.
I love the DIY ideas I'm constantly getting from A Beautiful Mess. Their blog is probably my favorite thing to read on a daily basis and always gets me full of inspiration!
Have you seen any awesome DIY tutorials online recently? I'd love to see!